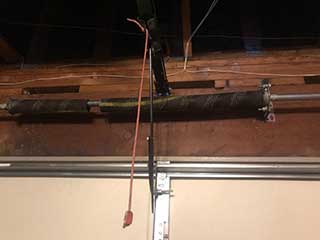 All parts of garage doors have specific roles to play. But when it comes to priority and importance levels, the garage door springs take the top spots for sure. Like the muscles in the human body, the door needs something to help it move without you having to exercise your own muscles to do it. In come the garage door springs, providing a counterweight to the panels and helping the door lift with lots of ease on your part, or your opener. Naturally, though, garage door springs grow weak as time passes, and will need replacing eventually. With broken springs, you run into quite a problem and will need new units installed as soon as possible. Garage Door Repair Eden Prairie helps with broken spring replacement to nearby areas. With affordable services and emergency solutions, you always have help available for any broken spring.
Why Did My Garage Door Spring Break?
Most likely – it just got too old. You see, each garage door spring comes with a certain amount of life cycles. These represent a full opening and closing action of the door. You measure a garage door spring's life in the thousands if not tens of thousands of cycles. As it nears the end of its lifespan, the spring will begin to weaken. That's why garage doors need adjustment from time to time, to compensate for the weak old springs. But eventually, the wear and tear will prove enough, and the spring will break. It's always dangerous when this happens, as if not secured correctly, the spring could go flying. So it's recommended to get old garage door springs replaced before they break. But regardless of when you need replacement, when you do, let professionals near you handle the job.
Have Broken Eden Prairie Garage Door Springs Replaced Today
No need for you to take needless risks when dealing with such potentially dangerous problems. When you need a broken spring replaced, you can get it done in no time, on that same day. With our local Eden Prairie garage door spring replacement services, the nearest technicians can get to your address ASAP. Call for emergency fixes and spring repairs and replacements anytime to get cheap solutions that last!